Branded Gas Station in Monterey County-Prime Location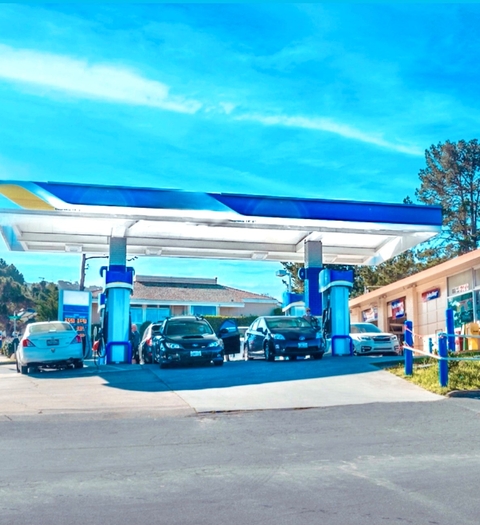 This is a great opportunity to own a branded gas station with real estate. The gas station was upgraded in October 2020 with brand new pumps, canopies, LED canopy lighting, and signage. It is situated on a busy road and is close to the highway and other businesses.
The gas station also has a convenience store with a Type 20 ABC license for beer & wine sales. It is also licensed to sell cigarette and tobacco products. The convenience store has a restroom. There is also an automobile repair shop that is licensed to perform smog tests.
Other details:
· Lot size: 11,880 sq. ft.
· Building size: 1,680 sq. ft.
· 2020 monthly sales average $209,108 gallons and 2019 monthly sales average of $211,966 gallons with a pool margin of $0.40 cents per gallon.
· C-store and automotive repair shop monthly sales average is $30,000.
· 4 pumps with 8 fueling positions.
· 2 double-wall fiber glass UST, each with a capacity of 12,000 gallons and UST monitoring system.
· 10-year brand conversion contract with 9 years left.
· All licenses and environmental hazards are up to date.
· Owner is willing to train.
Inventory is not included in the asking price.

**Please note: perspective buyers are required to sign a confidentiality agreement*
Contact us today at ( 831) 625-5581 or [email protected] to learn more about this super opportunity!
quick search
Find a Business For Sale
business listings
Private Boutique Property Listings (HOT-PRIVATE)

$0.00
Central Coast, California