EagleRider - Carmel, Profitable Motorcycle Rental Company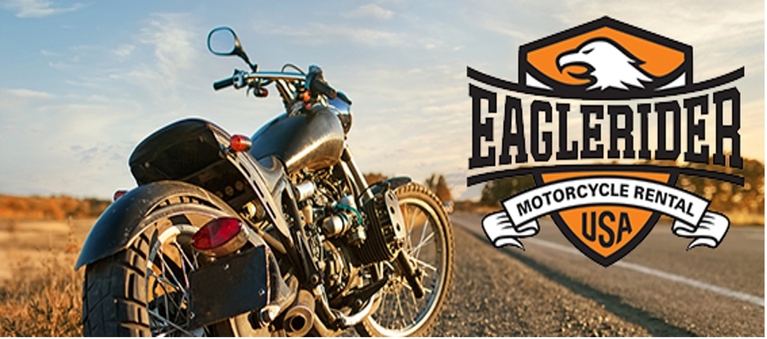 An amazingly simple business to operate! Making $65K a year couldn't be simpler.
Live the good life with an easy-to-run business in one of the most beautiful places in the world!
Upscale visitors come to Carmel, California and the Monterey Peninsula to enjoy the beautiful scenery, charming towns, art, music, food, wine, recreation and so much more. For many, it's a fantasy to ride a top-end comfortable touring motorcycle along the spectacular California coast.
This turn-key business requires only 20 hours per week of the owner's time during the high season. A respected national franchise handles national & international marketing, bookings, payments, and specialized insurance. It's completely automated. Bike are leased, new, and maintenance is minimal. The business is in a quality shopping center in an ideal location with easy access to the main coastal highway. It's a perfect jump-off point for a memorable coastal tour.
Despite having a premium location, rent is low, because all that is needed is a kiosk and storage for the bikes. There is zero local competition, and new competitors are unlikely because the franchisor's specialized insurance is difficult to obtain independently.
The owner has chosen lifestyle over expansion. Here are some expansion ideas: (1) Offer group itinerary tours with hotels booked, guide following in van with spare bike, etc. (2) Partner with tour operators, particularly European, to become part of their packages. (3) Make a deal with a local hotel, have bikes in lobby. (4) Buy and sell the bikes themselves. (5) Sell more ancillary merchandise or add-on services. (6) Do other local marketing (owner does essentially none, relies on corporate.) Some combination of these things could potentially double revenue. The opportunity can be yours!
This is a business that will make your clients feel good and make you feel good. Tourism is expected to rebound strongly, with a pent-up demand to be free. The owner is selling because he is moving out of the area. Training and support are provided by the franchisor and the seller will assist.
Ready to own a franchise that's known across the world?
Contact [email protected]zsales.com or call 831-625-5581 today.
quick search
Find a Business For Sale
business listings
Private Boutique Property Listings (HOT-PRIVATE)

$0.00
Central Coast, California