Iconic Commercial Laundry Business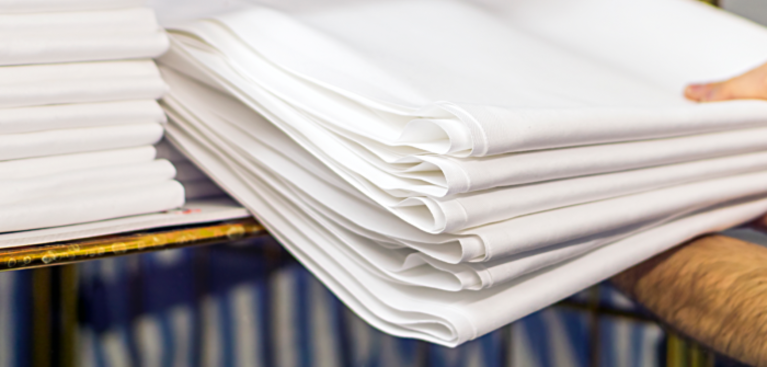 Amazing opportunity to own the leading commercial laundry in the Monterey area. This is a family owned operation in business for over 80 years with a great reputation. Clients include restaurants, hotels, resorts, retail dry cleaners and the local community. New accounts are being added steadily due to their superb work ethic and excellent customer service. Dry cleaning services are available, but items are transferred to a third a party.

Many dry cleaners in the area do not have the equipment to do laundry services, thus they send their clients' laundry here. Commercial accounts prefer to outsource laundry to professionals working in a well-equipped facility.

This is the only large laundry plant in the local area. The business has all the equipment you need and there is room (and water credits) for expansion. The premises are large, it has its own parking lot, and a separate truck loading area. Experienced employees have been working here for years and will continue to do so for a new owner.


Performance for 2019 was excellent, with a revenue of $1,770,000 and cash flow of $250,000. Based on new accounts and current operations, the owner expects 2020 to be even better. The business is successful, growing revenue makes it highly profitable and with a motivated new owner there are a number of expansion opportunities. The landlord is good and is easy to work with. The owner will provide training and consulting so a new operator will pick up where he left off.

Due to the difficulty of water allocations in the County, it is nearly impossible to duplicate the type of service this business provides.

This business is in a highly desirable location in the heart of the Monterey Peninsula area – one of the best places in the country to live and work.

The owner wants to retire to spend more time with family out of the area. This is an amazing opportunity just waiting for a qualified new operator.

Contact [email protected] or call 831-625-5581 today.

quick search
Find a Business For Sale
business listings
Private Boutique Property Listings (HOT-PRIVATE)

$0.00
Central Coast, California