The GO TO Party Rental in the Area - Bookings on the Rise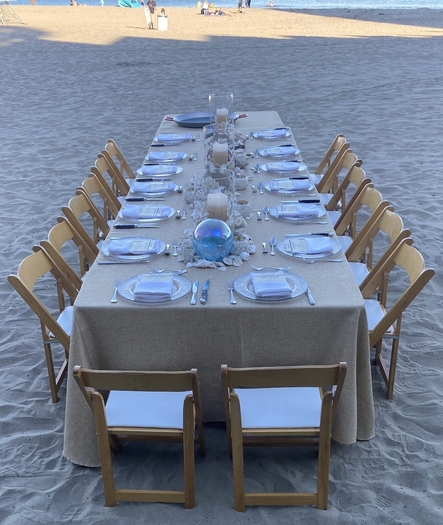 Upscale Party Rental Supply, Exclusive Contracts with Local Vendors, Long Time Repeat Clientele
Listing ID: BUS-PTY
$1,995,000
Cash Flow: 455408
Santa Cruz, California
Have a Question?
Request More Information
This reputable, well established, high end party & event rental business has been making events and celebrations happen for locals and visitors in the Monterey Bay area for over 20 years! A five-star reputation has been earned by their above-and-beyond customer service, inventive ideas, extensive inventory, quality, consistency, and reliability.
They've earned the trust and respect of their peers and industry professionals such as event planners, caterers, venues, corporations and individual clients. This is a unique opportunity for an owner or investor to step into an industry that's preparing to explode as people begin to plan all of their long awaited celebrations! Every event needs tables, chairs, catering equipment, dishes, glasses, flatware, linens, décor and more. This is the area's business to call, and there is no major nearby competition.
Business Features:
- Established reputation, reliable revenue, history of strong cash flow
- 13,000 Sq. ft. warehouse and showroom
- Over $2,000,000 of fixed assets at original cost (rental inventory, vehicles, equipment, etc.)
- Beautifully appointed showroom and office area
- Well organized warehouse/laundry/dishwashing line/loading areas
- Loyal hardworking staff
- Delivery trucks featuring company logo
- Premises situated with easy access to main highways
- Take your lunch break at the nearby local beach!
The owner has fully enjoyed running this absolute gem of a company and is now ready to relax and enjoy the fruits of their labor, spending more time with grandchildren, and loved ones. The owner will work with you to ensure a smooth transition.
Stated revenue and cash flow is the 3-year average 2017-2019. 2020 started anticipating high growth but of course the pandemic had a major negative impact. We believe the stated performance is a conservative performance expectation post-reopening. This business is going to boom as things are opening up, people will be planning all of the parties and celebrating all of the special occasions they missed during the lockdowns.
This is the perfect time to step in and seize the opportunity to own a professional, well respected and lucrative party & event rental business and get ready for one of the highly anticipated, event-filled years ever!
quick search
Find a Business For Sale
business listings
Private Boutique Property Listings (HOT-PRIVATE)

$0.00
Central Coast, California