Charming Coffee Bar in Beautiful Coastal Location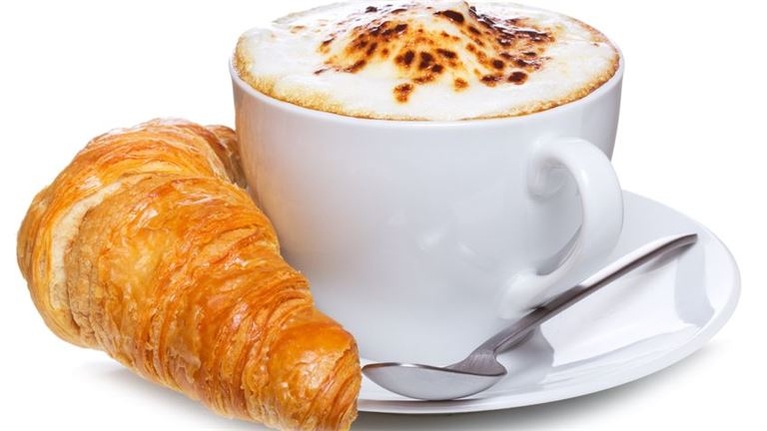 If you've ever dreamed of owning a quaint coffee bar by the sea, here's your opportunity! This walk-up coffee bar was established in 2017 in beautiful Santa Cruz, California. It sits in view of the wharf and is steps away from the world-famous Santa Cruz Beach Boardwalk. It's in an absolute ideal location for attracting visitors, hotel guests, and the many local residents who are just a stone's throw away.
This specialty coffee bar is proud to serve the famous Stumptown Coffee brand out of Portland, Oregon, creating the highest quality espresso drinks, batch brew coffee, cold brew coffee and tea. On the sweet side they're serving pastries from Kelly's French Bakery, a top-quality popular Santa Cruz artisan bakery. On the savory side they offer toasted ham and cheese croissants as well as turkey, pastrami and ham panini sandwiches. Stumptown bagged coffee is also sold on the premises.
In addition to the coffee bar itself there is a successful online coffee business run via Amazon. This is a very nice second stream of revenue and requires no additional employees to run.
The kitchen is well equipped and there are tables for outdoor seating and a possibility for a street-side parklet for expanded seating (which may also give you an option for beer and wine sales). There is real potential here to increase revenue if you choose to expand in that in that fashion. There is a tremendous amount of new housing, hotels, and other developments under construction in the immediate vicinity, which will lead to new growth. The online business is growing quickly. This business is at an early stage and off to strong start, ready for you to take it to the next level.
The business is permitted to be open under the current emergency rules. The coffee bar business model fits exactly with the rules. And of course, online sales are permitted and encouraged. Revenue in 2019 was $165,000 and net cash flow was $43,000. Due to the current special circumstances it is not possible to forecast 2020 performance. However, given the strong growth of this early stage business, longer term prospects are very bright. The owners had already been planning to sell this year due to other job commitments and retirement plans.
Glowing Yelp reviews are an excellent indication of the quality products and service. The current owners will train you on the coffee preparations and techniques that have set them apart from the rest. This little gem is ready for you right now. If you've ever envisioned yourself hanging out at a cute coffee bar by the sea every day, this is your chance!
Inventory is in addition to the business purchase price. Typical inventory is estimated at $2,500 at cost.
Contact [email protected] or call 831-625-5581today.
quick search
Find a Business For Sale
business listings
Private Boutique Property Listings (HOT-PRIVATE)

$0.00
Central Coast, California