State of the Art Salon, Impressive Cash Flow - Location, Location, Location!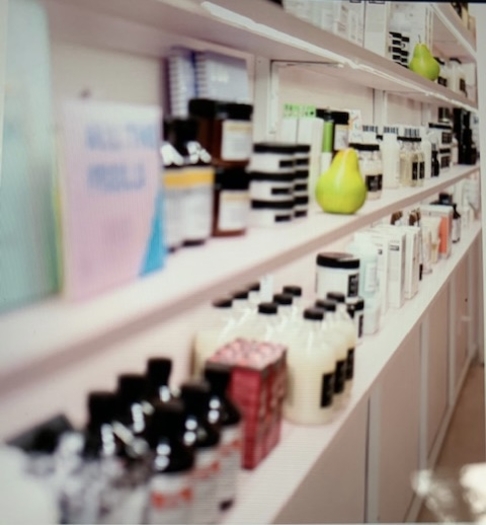 Gorgeous Salon in Affluent Area, Luxury Hair, Skin, & Nail Care with Upscale Retail
Listing ID: BUS-LSS
$598,000
Cash Flow: 400000
Monterey Peninsula, California
Have a Question?
Request More Information
**Disclaimer: This is not a photo of the actual salon. This photo is for marketing purposes only**
This ultra-stunning, reputable, high end salon is set in a bustling retail hotspot in one of the most gorgeous places in the world! It's modern, elegant and a roaring success with continued growth each and every year since opening.
Generating an almost unparalleled cash flow that sets it apart from most in the industry, this all-things beauty business can provide a new owner with the income needed to live comfortably in this affluent area. Pandemic closures did have a temporary effect, but 2020 performance was still good, and the current run rate is stronger than ever. The seller has put heart and soul into this business, and it shows. Everything is top of the line and no attention to detail has been spared.
Extremely well run with the utmost professionalism, it's no wonder there's a long list of clientele waiting to get in. Guest artists are brought in for pop-up events and education. This is the place to be for brides to be! Easy access with ample parking as well as significant foot traffic, set in a shopper's paradise.
The owner loves and has a passion for what they do but is ready to scale back to spend time with family and pursue other interests and projects. They're absolutely happy to stay on for an agreed period of time working with a new owner to ensure a smooth and successful transition of stylists and clients.
This is a fabulous opportunity for someone to be involved with every aspect of this industry, providing the ultimate setting for someone wanting to express their artistry and make it their own. This fabulous salon and will impress even the most discerning stylists and clients alike. Here is an opportunity not to be missed!
· Prime location
· Beautifully Built and Appointed
· 2,700 sq ft
· 12 Stations
· Treatment Rooms
· Nail area
· Walk-in Shower
· Well Appointed Dispensary
· Washer and Dryer
· Exclusive Luxury Haircare Lines
· Upscale Retail Accessories
· Luxury Lounge Wear
Extensive inventory is in addition to the business purchase price. Typical inventory is estimated at $70,000 at cost.
Only qualified buyers with necessary financial and business capability will be considered.
This is an exceptional opportunity! Contact [email protected] or call 831-625-5581 today.
quick search
Find a Business For Sale
business listings
Private Boutique Property Listings (HOT-PRIVATE)

$0.00
Central Coast, California