Consulting Services
Challenging Times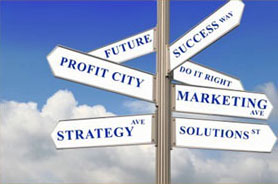 Today, business owners are facing some of the most unique and profound challenges they have ever experienced.
Weak Sales and Shrinking Margins
Cash Flow Shortfalls
Poor Staff Performance
Ineffective Advertising and Marketing
Crushing Lease Expenses
Diminished Profitability
Difficulty in Getting Financing
Outdated Business Model
We are Your Ally
Peninsula Consulting Group is a local resource for business owners.As part of the Monterey Bay Business Brokers (along with Carmel Business Sales and Santa Cruz Business Brokers) we've been helping businesses like yours for over three decades.
Not Your Typical Consultants
Our team is unique.Our team members have all started and run their own successful businesses.We have a diverse set of management, financial, technical, operational, sales and marketing skills.We practical people and we deliver results, quickly.We worked with hundreds of businesses, in virtually every industry category.
Finding Answers to Critical Questions
Are you asking yourself questions like these?
My business is stalled – what do I do?
Should I sell my business – how much is it worth?
How do I grow my business or add another location?
Is it a good time to buy a business or expand?
What are my options?
How can I move from mere surviving to prospering?
If so, now might be the time to consider a partner in looking for new answers.
What We Can Do For You
Analyze your business financials for strengths and weaknesses
Identify core business issues and create solutions
Review your business model and update it to market
Determine business valuation
Develop strategies to improve sales and profitability
Enhance employee training and productivity
Build a viable cash flow model
Facilitate a bank line of credit or SBA loan financing
Facilitate obtaining or transferring licenses and permits
Renegotiate your lease
Other specialized transaction services for business buyers and sellers
Identify and address your unique issues
With more than 500 business sales transactions and hundreds of businesses assisted in the past three decades, we are the oldest, largest and most respected business brokerage and consulting group on the Central Coast.Peninsula Consulting Group takes pride in creating positive outcomes. Please contact us today to take the next step.
Note: Peninsula Consulting Group provides certain business consulting services which do not require CalBRE licensing.
quick search
Find a Business For Sale
business listings
Private Boutique Property Listings (HOT-PRIVATE)

$0.00
Central Coast, California