Buy/Sell Hotels
Coastal Boutique Hotels: Your Local Partner to Buy, Sell or Revitalize Hotels and B&Bs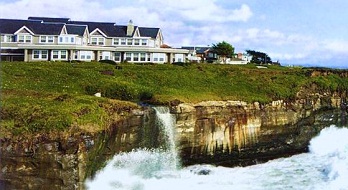 Since 1980 we empowered people to buy, sell or revitalize businesses. In the Monterey Bay Business Brokers group (Carmel Business Sales, Santa Cruz Business Brokers, Peninsula Consulting Group and Coastal Boutique Hotels) we sold over 500 businesses and hotels, and we revitalized hundreds more. We have an elite professional team focused on independent and boutique properties in the greater Monterey / Santa Cruz / California Central Coast area.
Buying?
With our unparalleled knowledge and connections in our local markets we can:
Help you select from our exclusive hotel/B&B listings
Locate not yet listed properties to fit your profile
Identify market opportunities that are best for you
Facilitate financing via our relationships with local banks
Facilitate license transfers and permits, and avoid problems with zoning, city ordinances, Coastal Commission rules, etc.
Streamline a complex transaction to a successful close
Selling?
We have constant inquiries from buyers and investors looking for properties like yours.We can:
Help you determine if now is the right time
Establish the right selling price
Give insight into current local market conditions
Provide maximum exposure using dominant web-based marketing with national and international reach
Reach our extensive database of qualified buyers
Streamline a complex transaction to a successful close
Revitalizing?
Is your property not living up to its potential? We practical people with real-world bottom-line experience.We can:
Assess your operations and your business model
Create plans to raise average room rates and occupancy
Enhance ancillary revenues
Identify cost savings
Find ways to improve guest satisfaction and ratings
Special Offer: A one hour business assessment and diagnostic consultation, at no cost.
View Hotels/B&B for sale. Learn about market conditions. To explore your options, contact us today. (831) 625-5581 [email protected]
quick search
Find a Business For Sale
business listings
Private Boutique Property Listings (HOT-PRIVATE)

$0.00
Central Coast, California