Successful Poke Restaurant - Price Slashed 70% to Only $99,000!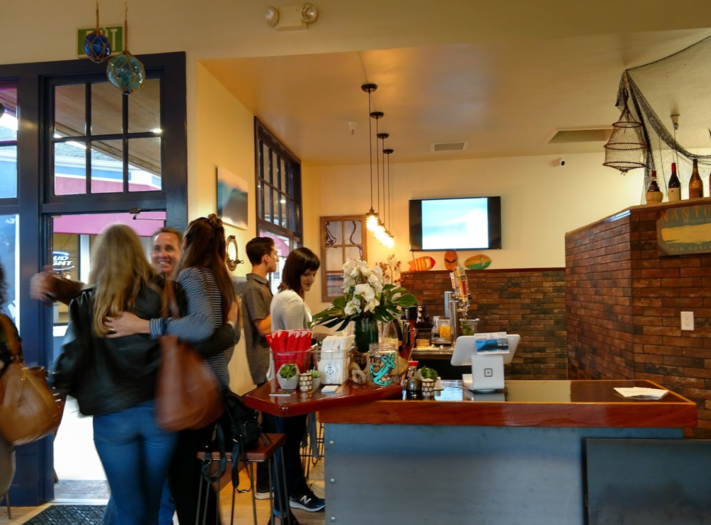 Due to an urgent family matter the owners are motivated to sell this easy to run restaurant. They have instructed us to reduce the price by a whopping 70%, from $329,000 to only $99,000! Their instructions to us: GET IT SOLD!!!
Poke has come a long way from its origins in pre-contact times, when ancient Hawaiians feasted on freshly caught fish massaged with sea salt, seaweed and crushed inamona or kukui nuts. Today poke shops are popping up from Los Angeles to Kansas City to New York and now to the Monterey Peninsula.
Fast. Casual. Affordable. Healthy. Laidback Hawaiian surfer food translates surprisingly well in a world where everyone is go-go-go. Poke can also afford to be affordable, with a kitchen of only rice, veggies and some fish. With simple, fresh ingredients, each meal is the definition of whole and natural.
Poke bowls are a hearty serving of rice that anchors the dish, transforming a snack into a meal. Poke is marinated in its dressings, even if for only 15 minutes, to allow the fresh seafood to absorb the flavors. Here's a list of what you'll find in a local-style poke bowl: quinoa, chicken, zucchini noodles, cauliflower, corn, kale, bamboo shoots, mango, orange slices, almonds.
This 3-year-old Poke restaurant is located in a large shopping center with tons of convenient parking and good street visibility. Run with a minimal number of employees and a simplified menu, this restaurant has quickly become a favorite stop for locals and tourists alike.
Yelp guests LOVE THIS PLACE!!!
"Co Hot rice, fresh fish, can't go wrong Kombucha on tap - today was a good day!."
"Best toppings: masago eggs seaweed salad avo crispy onions and cauliflower rice and quinoa base"
"Generous portions made it very filling and yet it felt like a light healthy meal."
Easy to run, small number of employees and open 7 days a week, this restaurant has shown a steady increase in sales over its 3 years in business. Décor is inviting and friendly, vibe is incredible and lots of repeat customers. Seating for both indoor and outdoor dining. Serves wine and sake, with beer and kombucha on tap.
Motivated seller has slashed the price of his business to only $99,000. If you have ever wanted your own restaurant, this is your chance to get started for a lot less money than it would cost you to start from scratch.
This won't last long! Contact Carmel Business Sales today.
quick search
Find a Business For Sale
business listings
Private Boutique Property Listings (HOT-PRIVATE)

$0.00
Central Coast, California