Exquisite Bridal Shop in Busy Downtown Location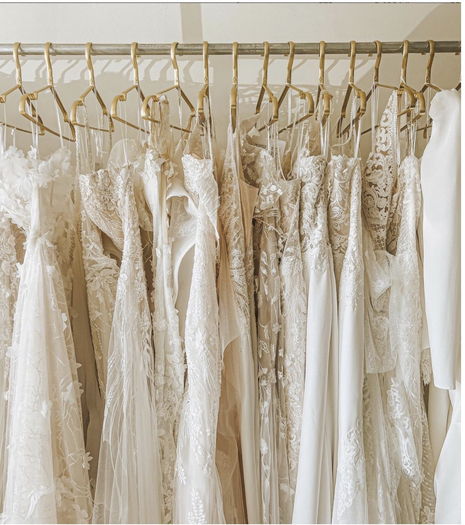 Do you have a deep passion for the world of fashion and the allure of bridal elegance? If so, an exceptional opportunity awaits you in the bridal industry – the chance to become the proud owner of a prestigious luxury bridal boutique nestled in one of California's sought after coastal destinations.
This distinguished luxury bridal boutique enjoys an enviable location along a vibrant thoroughfare renowned for its boutique shopping and bustling foot traffic. Its prime spot offers the ideal stage for your bridal vision.
Distinguished by its commitment to providing an unparalleled bridal experience, this boutique has earned a distinguished reputation for its exquisite array of bridal gowns, accessories, and the highest standards of customer service. Exclusive partnerships with renowned bridal designers have curated a collection of bridal gowns and accessories that cater to a wide range of styles and tastes, ensuring that every bride's dream can be fulfilled.
The boutique has cultivated a growing customer base, with repeat clients and referrals solidifying its status as a trusted destination for brides to be.
This is a seamless turn-key operation with the sale encompassing all inventory, fixtures, and equipment, guaranteeing a smooth transition for the new owner. The current owner has made the decision to part with this thriving venture to pursue other business interests, presenting an outstanding opportunity for a new owner/operator.
If your heart beats for the bridal industry and you've always dreamt of owning a boutique in a charming coastal town, this is your moment. Don't let this rare chance to acquire a luxury bridal boutique slip through your fingers.
Contact Carmel Business Sales today to seize this great opportunity and embark on your journey into the bridal world.
quick search
Find a Business For Sale
business listings
Private Boutique Property Listings (HOT-PRIVATE)

$0.00
Central Coast, California