Michael Tilson
President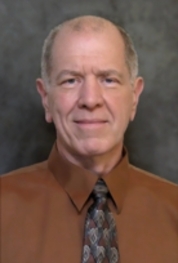 Michael Tilson has been a hands-on entrepreneur, a public company executive, and a mid-size business CEO. He began his career as a software engineer, and rose to head a respected company that provided development services and consulting to major organizations such as IBM. He has twice been CEO of a company that was successfully sold, and he has served on the integration team for a number of corporate acquisitions. As an entrepreneur he has been a founder of several startup ventures. He has a diverse general management background.
Mike's educational background includes a B.Sc. in Physics & Mathematics from the University of Michigan and a Masters in Computer Science from the University of Toronto. He moved to the Monterey Bay Area in 1991.
Mike knows what it feels like to close a big deal and he also knows what it feels like to face making the next payroll. He brings not only a depth of practical experience, but also empathy for the issues business owners face. in 2014 he established Monterey Bay Business Brokers which now includes Carmel Business Sales, Santa Cruz Business Brokers, Coastal Boutique Hotels, and Peninsula Consulting Group.
DRE#01928119
quick search
Find a Business For Sale
business listings
Private Boutique Property Listings (HOT-PRIVATE)

$0.00
Central Coast, California