Mike Russell
Consultant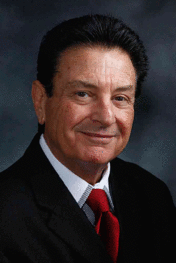 Mike is a dynamic and articulate business leader, widely acknowledged as a master at building companies to record achievements. His success formula was nationally recognized by his invitation to appear as a featured guest on CBS, 48 hours with Dan Rather. Additionally he was interviewed by the British Broadcasting Corporation, Time Magazine and most notably the feature front page article in USA Today. Serving as a President and Chief Operating Officer, Mr. Russell oversaw a group of 19 Retail Stores. He was selected as a preferred consultant to GE Capital in their acquisition of Montgomery Wards and Century 21 in establishing their national corporate relocation centers.
Mr. Russell is acclaimed as a driving force and visionary guide in quickly revitalizing businesses, which were stalled. His astute financial acumen is evidenced by demonstrating remarkable profitability, creating comprehensive business plans, cost analysis and sound fiscal decisions. He has negotiated and closed major mergers and acquisitions, including trademark licensing agreements.
Designing and implementing comprehensive business plans, demographic studies, market profiles and implementing multi-media advertising campaigns, further demonstrates why he has consistently led companies to double and triple-digit growth. His entrepreneurial spirit is ever present.
Mike graduated from California State University Northridge with a B.A. in Political Science and Business Administration
quick search
Find a Business For Sale
business listings